The presenter needs to be ready to deliver. Your organization needs to have the skills to craft and deliver presentations that are effective and make your targeted audiences make the desired call to actions.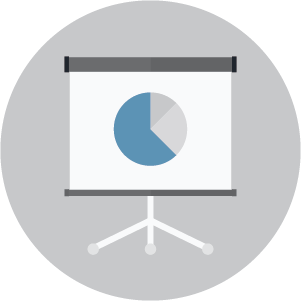 TRAINING
Rehearsal is key to success – and training and preparation for a delivery is absolutely necessary. Presentitude™ can help you train for your presentation and help you optimize your delivery.
PRACTICE
A new template is a chance to create a momentum in the organization. You might need to train your organization to use PowerPoint or other presentation software and how to implement new templates or presentation design skills in practice from now on.
SERVICES
Presentation rehearsal
Presentation training
Presentation design training
PowerPoint training