PowerPoint slides should engage audiences, be clear and concise, tell stories and communicate effectively. They should help build an organizational brand and be easy to update and reuse.
PowerPoint slides can be visually stunning with rich, original images and sparse text presented by a speaker or built to be distributed and printed documents where the text, graphs and visuals are beautifully laid out following a slide grid.
Presentitude® consists of specialized PowerPoint experts. We do everything PowerPoint – design new slide decks from scratch, re-design current slide decks, create advanced animation sequences or PowerPoint navigation structures as well as creating native and easily editable visuals and graphics inside of PowerPoint.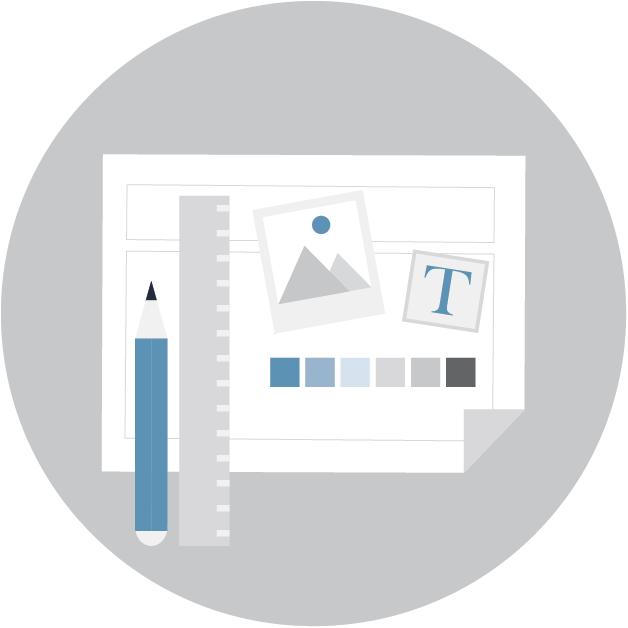 PowerPoint original slide design
Presentitude® will design your PowerPoint slides from scratch based on your drafts and notes or based on a provided slide deck, using established design principles combined with our experience in creating successful organizational communication. We design everything from sales presentations, conference keynotes, to training presentations and pitch decks.
PowerPoint deck makeovers
Presentitude® re-designs current slide decks and slides with updated color themes, new graphics and visuals, re-design data visualizations, update and add images, more effective transitions and build a new structure. We can help you migrate old 4:3 slides to new 16:9 slides.
Slideuments
Presentitude® designs presentations specifically made to be distributed and printed, slideuments, where text, graphics and images are laid out on a grid and text sizes are adjusted to dense text to be read, not shown.
Animation decks and PowerPoint videos
PowerPoint has built-in tools for animation of content that can be used for creating more dynamic presentations as well as marketing content such as videos and online presentations. Presentitude® create custom animations used both to visualize complex concepts and for creating custom corporate content videos.
PowerPoint visuals/graphics
Presentitude® creates visuals and graphics natively inside of PowerPoint which makes them easy to edit and update for users. We use PowerPoint native formats, making sure no additional design software is needed for future updates.
PowerPoint navigation
It has never been easier to create advanced deck navigation using new built-in tools in PowerPoint. Presentitude® will use Zoom transitions and advanced section builds to create a logical and easy navigation system for your complex slide decks.
Handouts for presentations
When slide decks are more visual, the need for more comprehensive documentation and handouts increases. Presentitude® designs printable and easily shareable handouts for PowerPoint decks that goes hand in hand with the visual slides.
PowerPoint for content creation
PowerPoint is an easy and accessible tool to use for content creation in your marketing mix. Presentitude® sets up quickly editable and updated branded decks to be shared as slideshares, videos and images for social media.
Story telling data visualizations
PowerPoint comes with many pre-built charts, but for many organizations, custom charts are needed to communicate core ideas. Presentitude® creates visual data slides where the story of the data is in the center.