It all starts with the strategy – with a thought, a plan and an idea of who is going to listen, learn or act on your message or who will or should use your presentation or your template. Even if this work consists of a five minute session – you'll save time later on. Don't open up your presentation software as a first step – you need to take your time to think about your mission and who is in the audience.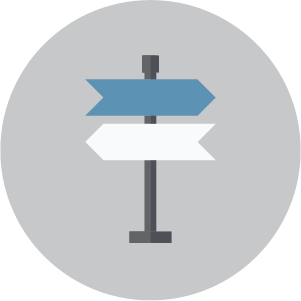 MISSION
What action or impact do you want – and need – to achieve with your communication? What are the goals of your presentation? What type of presentation do you need – a keynote in front of a larger audience or a slideument that can be used without you presenting? Put it down in a mission statement – if only one paragraph long.
AUDIENCE
Who is in your audience and what do you know about them? What knowledge of your topic do they have? How do they need to change or interpret your message? What call to action do you need from them?
SERVICES
Presentation brainstorming session
Presentation mission statement
Audience fact sheet