Based on the mission and the knowledge about audience, the story you want to tell, the chosen platform and theme – the slide design can begin. The content of your presentation is the core, but to be really successful, it has to be designed carefully – arrangements, visual elements, movement all need to come together.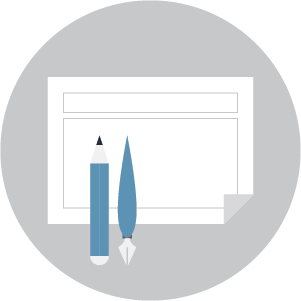 SLIDE DESIGN
The slide design usually starts with story boarding or an "offline" presentation structure – before the design on the chosen platform. Presentitude™ can also optimize a current presentation and re-design it.
VISUALIZATION
A presentation is a visual tool to help you communicate. Visual elements will add effectiveness to the presentation and they should be carefully crafted to maximize communication.
SERVICES
Storyboarding & presentation structure
Original presentation design
Presentation re-design & presentation optimization
Slideuments and transitions
Handout layout and design
Visual slide structure
Charts & graphics
Infographics
Slide animations