Every communication situation and presentation is unique – not only in terms of audience, context and content – but in executing and implementation. These are the different steps we will guide you through as we help solve your challenges – individually adjusted for every client and each situation.
Step 1: Office/slide audit and design brief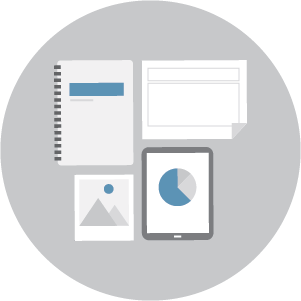 We want to quickly understand your business and the specific communication and content issues and the presentation challenges you are facing and what you need to communicate with your slides or a new presentation template. We want to identify who is in your critical audience as well as the context of your presentations. We want to get to know your brandbook, current usual slides/documents/presentations as well as see the assets in your visuals/image library and understand current use of fonts, charts and other graphics. We want to know how presentation savvy the future users of the presentation/template are. If wanted, we will interview /survey key staff on current issues and wishes for next presentation/ template.
Step 2: Visual approach and first review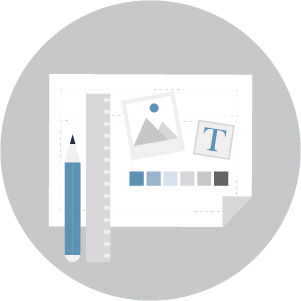 We will draft a first visual approach for the solution (a new presentation, a new template, a presentation make-over, a template system) based on the specific issue and challenges your are facing and the goals you want to reach. A live demo template / mood slide will show colors, fonts and style of a deck /template. This draft version will be reviewed and discussed with the client before the final build.
Step 3: Design and final settings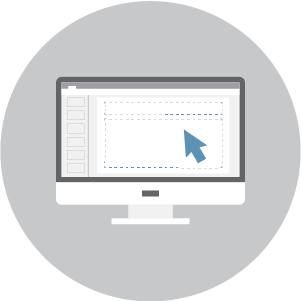 The final presentation/template/system and all its slides / slide layouts will be designed and fine-tuned. Color themes, font settings, basic/custom slide layouts, format, language settings, bullets points, charts and graphics, template settings (footers, slide numbers etc) will be defined. For template projects, the sample slides will be created and for presentations all animations, transitions or zoom settings will be defined and go through final testing. Final template/ presentation is tested and reviewed in the real setting at the client by the client for any last changes before final approval.
Step 4: Final version released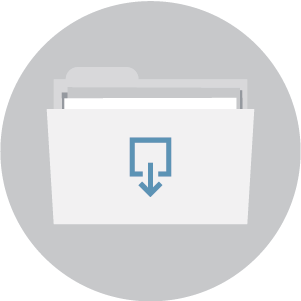 The final presentation files and all assets created are delivered to the clients. Template files and all theme files are delivered with deployment instructions how to install internally and can be delivered with a custom user manual with instructions on how to use the new template, with slide samples and use of slides. Training in template use / creating more efficient PowerPoint / presentations more effectively is scheduled if part of the project.