When your presentation is designed it needs to be optimized for the selected publishing form – either for digital distribution in different output modes – or documentation optimized for analog or human publishing. Maybe you want to cross publish a presentation in different ways. Different publishing forms need different adjustments.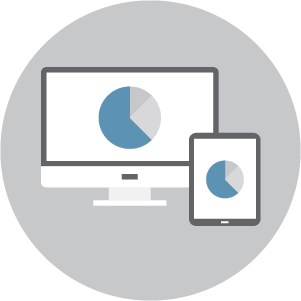 DIGITAL PUBLISHING
There are many available publishing platforms that can be utilized to spread your presentation to your targeted audiences. If you are publishing your presentation digitally without being present for questions or follow-up, that needs to be considered when optimizing your presentation.
ANALOG & HUMAN PUBLISHING
Despite available digital channels, you might want – and need – to publish your presentation as documentation in some form – even though you have a prepared keynote presentation. Maybe you are the publishing platform and will write the presentation on whiteboards and/or flipcharts.
SERVICES
Webinar preparation & optimization
Slideshare optimization
LinkedIn optimization
Presentation video (YouTube, Vimeo)
Presentation in the cloud (OneDrive, iTunes, DropBox, etc)
Conversion to article/whitepaper
Keynote handout preparation
Printing of handouts
Flipboard preparation
Whiteboard presentation