Final presentation templates need to be implemented and installed internally to be ready for daily use in your organization and locally on your computer. The final presentation needs to be distributed to the specific publishing platforms.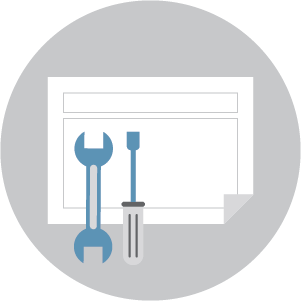 DEPLOYMENT
Templates and themes need to be deployed and distributed to the final platform(s). Extra installation might be needed to give people easy access to template presentations.
DISTRIBUTION
Specific presentations need to be shared internally and externally to specific platforms (like Slideshare, Facebook, Vimeo, YouTube, LinkedIn, OneDrive etc) at specific times. Maybe the presentation needs to be handed off to a conference organizer and run on another system.
SERVICES
Template distribution
Theme/Template installation internally
Presentation distribution internally
Presentation distribution externally
USB-key packing for keynote presentation