What does a presentation designer have to be thankful for this season? Except getting a few days break from screens, keyboards and presentation software? Here is our list of 10 things to be thankful for this year:
1. Options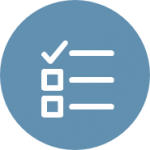 There was a time when PowerPoint dominated the presentation landscape. Today there are many different options when creating presentations. PowerPoint is still the main choice for corporate presentations, but for keynotes and online presentations, there are new great tools available with different advantages. Prezi, Haiku Deck, Google Slides, Keynote, Emaze and many more.
We are thankful for choices and competition – it makes all our tools better.
2. Integrations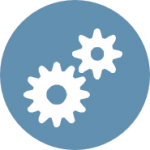 Presentation tools are also becoming more communicative and integrated. The recent news that Skype will be integrated to PowerPoint, and the collaboration between Haiku and Slideshare and LinkedIn are example how tools are getting better when they are not stand alone solutions.
We are thankful for great integrations that will make our tools more fun and useful to use.
3. TED-effect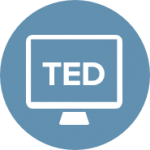 The enormous spread of TED talks is not only great for us as individuals (all the things we can explore and learn), but managers all over the world have getting inspired to be better communicators – and even daring to go without using actual slides. Suddenly we can have a very different conversation with managers and clients on creating presentations.
We are thankful to Chris Andersson for making our job easier.
4. Sharing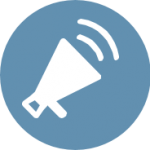 The ease with which we can share our presentations and their messages have multiplied over the last couple of years. Sites like Slideshare, MyBrainshark, AuthorStream and SpeakerDeck are new channels through which we can reach our targeted audiences and more easily share our material by embedding them on our own platforms and in social media.
We are thankful for being able to spread our presentations all over the world.
5. Hardware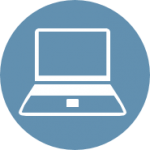 Presenting used to be dependent on someone knowing how to turn on the projector and hook up the computer in the conference room. Today presenting can be made with a click. 2-in-1 laptops and tablets makes us ready to present anytime anywhere (well, maybe not in a keynote setting, but you get our point).
We are thankful for finally living a little bit in the future.
6. Resources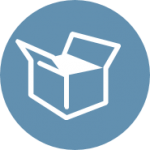 When creating presentations you need assets in the form of images, fonts, icons and this was something you used to need help with from the advertising department or ad agencies, today anyone creating presentations have access to easily and readily available assets for quick solutions. Websites like Flickr, Noun Project, Font Squirrel can make this easy on a limited budget.
We are thankful everyone having a better chance to create highly visual presentations (well, at least in theory).
7. Cloud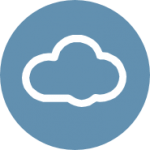 Yes, yes, we HAD to include the cloud. We know you are sick and tired of hearing of it – but really – remember when you had to burn your presentation on a CD and send it around since your great presentation was too big to e-mail or transfer? Services like DropBox, Box, Drive and OneCloud make it easy to share and collaborate with your highly visual presentations.
We are thankful for the cloud and hope to visit one day.
8. Collaboration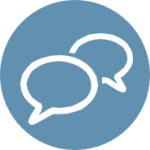 And as we are talking about collaboration – there are hardly any presentations or presentation software issues you can't find an answer to if you go online. There are great LinkedIn groups and great online resources where you can find people who can answer all your problems with the tool you are working on.
We are thankful for collaboration with other great presentation designers around the world.
9. Mobile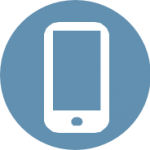 Yes, we have to add this too – because it really has made our life easier. Either as a way to always be online and use to tether when the local wifi won't work – or to be able to make quick changes or approve changes on our mobile or tablet platforms. The only frustrating thing have been how slow this development have been.
We are thankful that platforms are finally (!) getting more mobile friendly.
10. Death-by-PowerPoint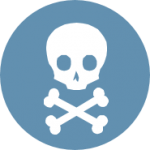 Yes, we are thankful for "death-by-PowerPoint" because this has started a worldwide conversation on the deathly risk with using bullets in your presentation and the need to make your audience stay alive throughout your presentation. We are not all the way there – but slowly, slowly. We see more and more visual presentations and it is easier and easier to remove the lethal bullets.
We are thankful for every time anyone brings up "death-by-PowerPoint".